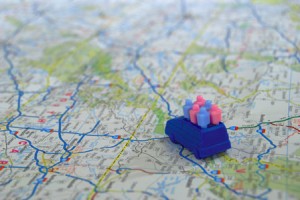 Black Hills Ministries of Hot Springs, SD, just hosted its first conference for pastors/missionaries needing a time of encouragement and Christian fellowship. Its founders, Pastor Phil and Charlotte Shively and Darren and Becky Deford, who are also on staff with Cornerstone Bible Institute, have this dream to help pastors and missionaries who are overworked, burning out, or having difficulties in the ministry, and desperately need a time of rest and relaxation.
Pastor Phil and Charlotte themselves, while on the mission field, were approaching burn out and were blessed when someone helped them with a much needed two week vacation. This vacation was just the ticket to help energize them and encourage them to continue in the ministry. From this experience, they wanted to help uplift and energize others in similar circumstances. I had the opportunity at the conference to encourage these pastors and missionaries by teaching the scientific evidence for Biblical creation. Giving them a firm foundation for their ministry, and that their work is not in vain.
Galatians 6:9 And let us not be weary in well doing: for in due season we shall reap, if we faint not.
Richard Stepanek
If you would like to see if an AOI seminar is right for you, or you would like to help the work of Alpha Omega Institute, please visit our website events page or our donate page. Keep up to date with what AOI is doing.  Thanks for your partnership.