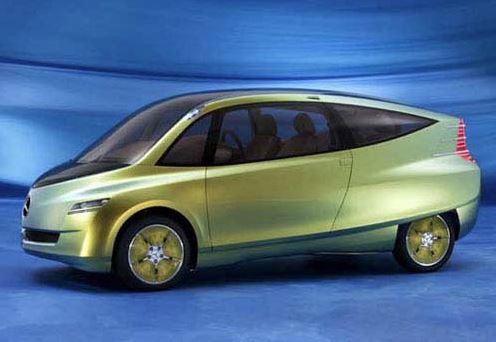 When I first saw a picture of the Mercedes-Benz bionic concept vehicle, I had to laugh. In my view, it was quite comical, as far as cars go. All humor aside though, the boxy, rectangular body of the Bionic Car is a very efficient design.
As it turns out, the engineers at Mercedes-Benz were looking for a new aerodynamic design in a car. They found their inspiration in the tropical boxfish (Ostracion Cubicus) that lives in warm ocean waters. Although the rather large body of the boxfish appears to be cumbersome, it is able to swim very fast because of its low coefficient of drag and rigid exoskeleton.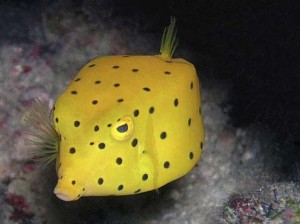 By modeling their concept car from the overall shape of the boxfish, the engineers designed a vehicle that had one of the lowest co-efficient of drag ever tested.
The 2005 model of the Bionic Car was able to reach a top speed of 118 miles per hour, while getting an astounding 70 miles per gallon fuel economy. Not only does the aerodynamic shape give the car a highly efficient fuel performance, its rectangular frame adds stability.
Once again, through biomimicry, engineers have examined God's creation and applied what they have learned to make efficient products we can use.
Lanny Johnson
If you would like to see if an AOI seminar is right for you, or you would like to help the work of Alpha Omega Institute, please visit our website events page or our donate page. Keep up to date with what AOI is doing.  Thanks for your partnership.