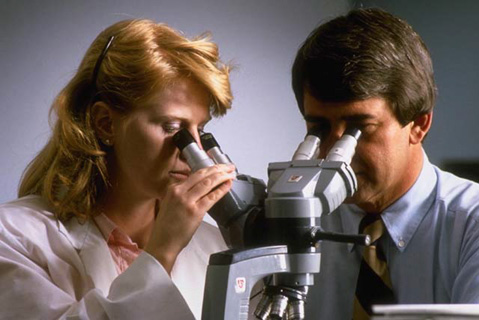 This is the last excerpt of a series I have been sharing on my blog taken from, "Truth and Science – Is Real Science At Risk?," an article by Dr. Arv Edgeworth*.
"There are 3 basic scientific reasons I reject the current concept of macro-evolution, although I acknowledge that micro-evolution takes place on a regular basis: 
The laws of science are in disagreement with it.
            The first and second laws of thermodynamics
            The law of biogenesis
            The law of cause and effect
            The law of inertia 
The two mechanisms actually work against it. Rather than helping a life form change into something else, scientifically, natural selection seems more likely to help it remain the same.  Mutations are harmful and cause a net loss of information over time.
I believe there is a better answer for the fossil record that fits the evidence better. Catastrophism, like the scientists in the mid-1800s believed.  I believe hydrologic sorting should be given more consideration.
Would considering this possibility completely revolutionize science as we now know it?
 The Real Reason?
I hope this isn't the case: but could there be a philosophical reason why many accept the current concept of macro-evolution?  Is it possible that some may just embrace it because they fear what they consider to be the only alternative, and psychologically have a certain amount of fear concerning the future?  Would it make a difference if there were no fear of death or possible future judgment of any kind?  There really doesn't have to be.  Sometimes that can have a subconscious effect on us and we don't even realize it.  What if we could eliminate that fear from the equation?
Worldviews are sometimes like wearing a pair of sunglasses….  We forget we have them on, and sometimes we tend to react in a negative manner if someone else tries to remove them.  In a perfect world, the interpretation of scientific evidence would never be affected by our pre-conceived biases.  I'm not sure that is realistically possible today.  We all have a worldview, and we tend to view everything in light of that, even though we may deny, to ourselves at least, that we have the philosophical sunglasses on."
Thank you Dr. ARV Edgeworth for the very valid questions and conclusions in your article!
* www.truthandscience.net – website of Dr. Arv Edgeworth
Lanny Johnson
If you would like to see if an AOI seminar is right for you, or you would like to help the work of Alpha Omega Institute, please visit our website events page or our donate page. Keep up to date with what AOI is doing.  Thanks for your partnership.