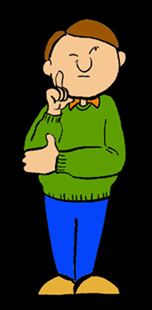 As I reflected on my last speaking trip to California, a couple of thoughts stood out in my mind.
A pastor from Eureka, CA, asked if I did debates or if I was, instead,  just interested in teaching on a university campus.  I informed him that I was not interested in debates, but I was interested in teaching and dialoging about scientific ideas.
The primary reason I hate debates is that people who disagree with my ideas, on the origin of life and the universe, are not my enemies.  I love those people and so does God.  God actually loves them so much that He died for their sins, so He could have a close relationship with them.  I would sooner be seen as a fool, so they can have a close relationship with the God of creation, than win any debate.  Debates have the atmosphere of a battle, or war.  I am not at war with flesh and blood.  My enemy is much more powerful and resides in a different realm.  I see people who reject God's Word and His plan of salvation as victims of a masterful deception.  This concept does not come from my own thoughts, but from the Word of God.
I spoke at Humboldt State University, in Arcata, CA, this last trip.  We had a good turnout, but only people favorable to my ideas seemed to have attended.  This was in a way sad.  Please do not get me wrong, I was very glad they attended, but I knew where most of them will spend eternity (in heaven).
It was very good to encourage and edify the saints, but what about all those who have rejected God and His salvation?  Where will they spend eternity? This I felt was the matter at hand.  Evolution is the number one reason why people reject God's love.  My teaching at the university was not so much a discussion about evolution and creation, but more about where we will spend eternity.  What was sad is that those who would disagree with me did not even attend, so they could learn about my arguments for Genesis and creation, and be able to dialog about creation/evolution and the scientific concepts in Genesis.  They don't seem to be concerned about their eternal state.  I pray for these people and I hope you do to.
Rich Stepanek
If you would like to see if an AOI seminar is right for you, or you would like to help the work of Alpha Omega Institute, please visit our website events page or our donate page. Keep up to date with what AOI is doing.  Thanks for your partnership.