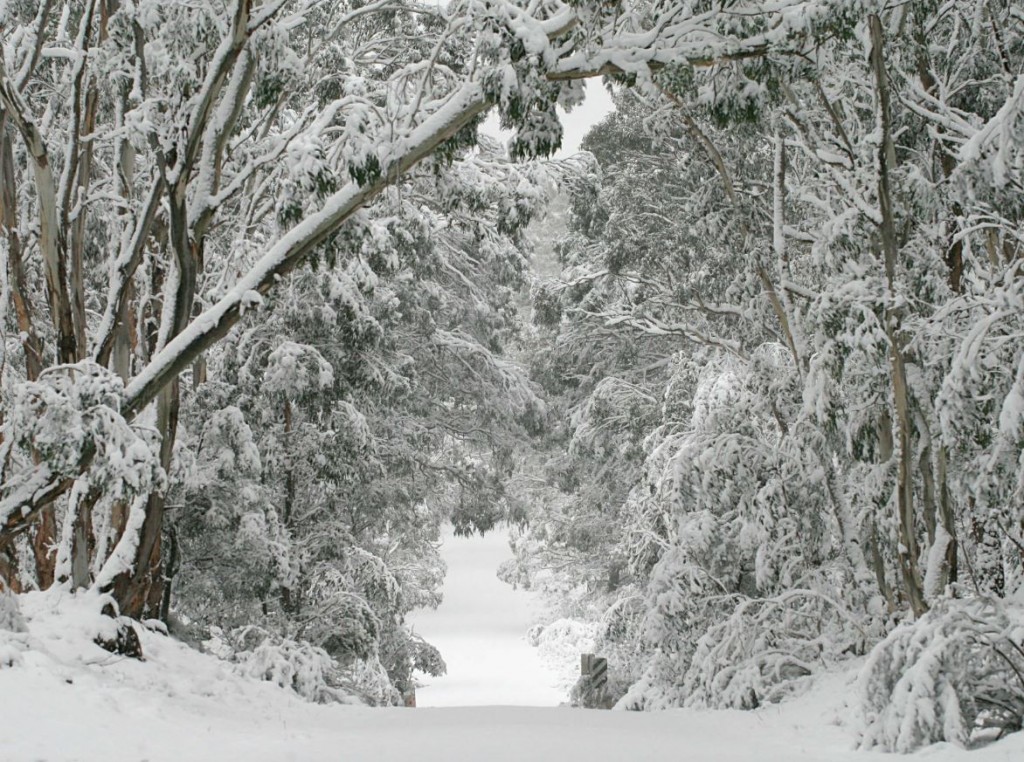 Inclement weather almost kept us away from a pastor's conference we were to teach, in north central Nebraska last week. The morning began with rain, which soon turned to sleet, progressing to heavy wet snow. We only had 60 miles to travel, but the roads were quickly covered with snow and ice, coupled with a driving blizzard-like wind. Because of pulling a 31 foot trailer, we were able to only creep along at 35 miles per hour, plowing through occasional snowdrifts, to finally reach our destination. I don't mind telling you, there was a lot of prayer going on in the cab of the truck on that journey.
We were the first to arrive at Camp Witness, a Bible camp where the conference was being held. As we dropped down into the narrow valley where the camp is situated, we beheld a beautiful scene. The storm had covered the road with a 6 inch layer of undisturbed snow. The boughs of the trees were straining under the heavy load of virgin white snow … we had entered a winter wonderland at the end of April!
The storm began to abate in the afternoon, and amazingly, almost all the camp staff, pastors and wives, ministry workers, vendors, and musical groups were able get to the camp in the late afternoon. The only individual who couldn't make it was the main speaker for that evening's program.
"Well, Johnson," the camp director joked, "You were the first speaker to arrive, so you just volunteered yourself to stand in for the no-show speaker." However, he wasn't joking … I became plan 'B'! We had to laugh. About a year and a half before, I had finished up teaching 3 weeks of youth Creation programs at this camp. There was a couple's marriage conference to be held right after the youth programs were finished, so my wife and I decided to attend for a little R&R. The speaker for the marriage conference was also a last minute no-show because of an unexpected surgery, so because I was already at camp and available, I became plan 'B', and did the speaking!
Now don't get me wrong … I am not complaining …Whether I am plan 'A', 'B', 'C', or whatever,  I love to have the opportunity to share God's Creation every chance I get.  One thing I have learned over the years is to be prepared – "But sanctify the Lord God in your hearts: and be ready always to give an answer to every man that asketh you a reason of the hope that is in you with meekness and fear:" I Peter 3:15
Lanny Johnson
If you would like to see if an AOI seminar is right for you, or you would like to help the work of Alpha Omega Institute, please visit our website events page or our donate page. Keep up to date with what AOI is doing.  Thanks for your partnership.