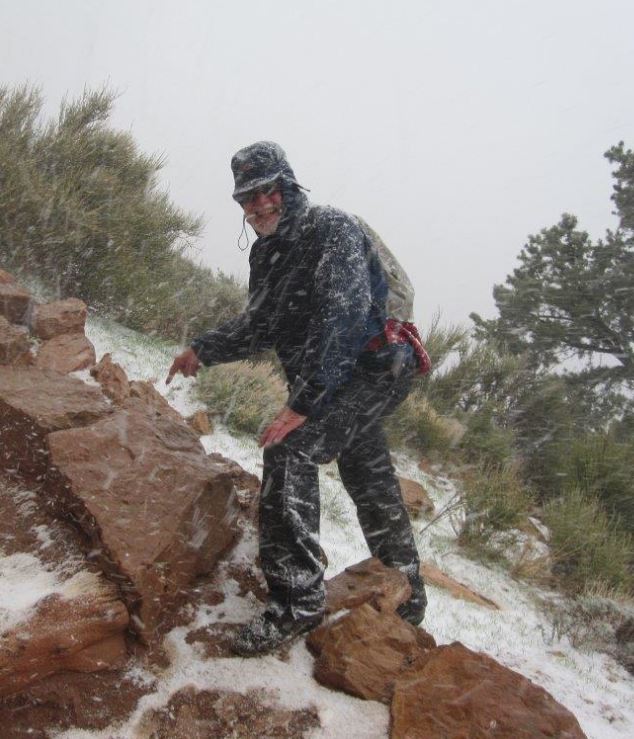 Brrrrrrrrr, it is certainly cold. Here I am heading back up the trail to the rim of the Grand Canyon. It certainly would be more pleasing to curl up with a good book in front of a nice warm fireplace, but that's not happening today.
I am with a group of college students on a geology field trip. This is the only day we have for his hike, so forget the fireplace and the creature comforts, and pass me my warm coat and rain gear. We headed out… hoping for the best . As you can see from the picture, the best didn't come and the hike and field trip events for the day were cut short.
When you do a trip like this, you just have to take the weather like it is. Anyhow, I'd better send this blog in today now that my fingers have thawed out enough to text on this iPhone.
Dave Nutting
If you would like to see if an AOI seminar is right for you, or you would like to help the work of Alpha Omega Institute, please visit our website events page or our donate page. Keep up to date with what AOI is doing.  Thanks for your partnership.