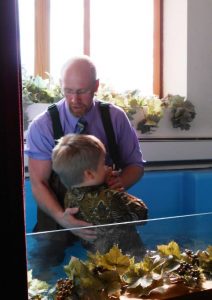 Last summer we took our 6 year old (at that time) grandson to a local Bible camp where we were teaching. We were blessed to be able to lead him to the Lord that week. We were also blessed to be there for his professing his faith through baptism just last month.
Last Easter our oldest granddaughter (now 6 years old) gave her life to the Lord, and this past Sunday at her church she went forward requesting baptism. She will be baptized on Easter morning!
This is answered prayer for me and my wife. You see, I never prayed for my children's salvation, because both were saved before I became a believer. However, since I put my faith and trust in Jesus, I have continuously prayed for my grandchildren, that they might also accept the saving grace of Jesus Christ.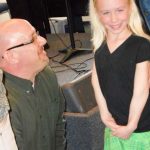 God has answered my prayers for three of my grandchildren! The remaining two are still very young, but I will continue to pray for them!
 "Children's children are the crown of old men;" Pr 17:6a
Lanny Johnson
If you would like to see if an AOI seminar is right for you, or you would like to help the work of Alpha Omega Institute, please visit our website events page or our donate page. Keep up to date with what AOI is doing.  Thanks for your partnership.