A funny thing happened to me on my way to Wichita. Actually, no joke.
Mary Jo, Scott and I drove from Grand Junction to Salt Lake City for a homeschool conference. We had planned for me to speak on Friday night, Mary Jo would speak Saturday morning while I flew to Wichita to be picked up for a 3 day seminar in Kansas.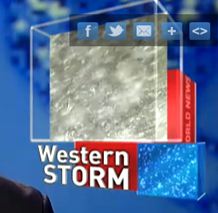 I arrived at the airport in Salt Lake City surprised to see a huge line for United Airlines. After waiting in line for quite a while, I spotted an unused kiosk to print my boarding passes. When they popped out, a notice on the screen alerted me that my Salt Lake to Denver leg was on time, but the next flight from Denver to Wichita was cancelled. That threw me into scramble mode, as the Kansas group had planned this seminar more than 2 years earlier and I was the only speaker. I don't like missing seminars!
Snow storms in the Denver area had already caused 218 flights out of Denver to be cancelled. I asked the ticket agent how they expected my flight to Denver to be able to land if they can't take off. "Good question!" he replied. I queried further as to where it would land if it couldn't land in Denver. "Back to Salt Lake or to Grand Junction." Hmmmm… back to where I started. A lot of good that would do me!  (By the end of that day over 600 flights out of Denver were cancelled!)
Even though the airline doesn't have to accommodate reroutes when flights are cancelled due to weather, United was at least able to get me onto a Delta Airline flight from Salt Lake City direct to Kansas City, MO.  No flights were available to Wichita.
After several phone calls, my ride was on track to get me in Kansas City, MO.
Thanks Abe for being flexible and for driving 4 hours each way to do so!
Dave Nutting
If you would like to see if an AOI seminar is right for you, or you would like to help the work of Alpha Omega Institute, please visit our website events page or our donate page. Keep up to date with what AOI is doing.  Thanks for your partnership.