Brrrr… It's cold here. So far this year, it warmed up once above 30 °F.  One month ago, Mary Jo & I stepped onto an airplane in Mexico saying goodbye to temperatures in the 80's. About 5 hours later, we landed at home and immediately began a month of saying, "Brrrrrrrr, it's cold!"
From highs of 85 down to a low of -5 is huge. But it's a matter of degrees! Dave Harper, the president of our Board, came down recently for our last Board meeting.  The temp was 15 degrees and heading downward. Dave had the gall to say how balmy the temperature was and that it felt like spring time. OK, he lives in Pinedale, Wyoming.  Someone told me the coldest winter they ever experienced was the summer they spent in Pinedale. Yep, it's a matter of degrees and what you get used to.
One morning in Mexico it was about 70 degrees — to me, quite balmy. However, to the family with the little boy all bundled up in a full snowsuit, 70 felt cold. I thought that family was ready to enter a snowmobile race in the arctic the way they were bundled.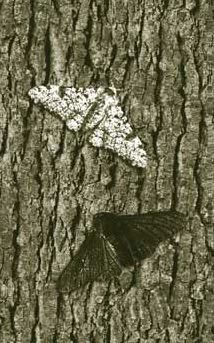 Someone recently posted on Facebook  that it was  a -20 degrees. Wow!  It didn't seem that cold to me. Maybe, I was starting to get used to cold again. Then I realized  they meant -20 Celcius,  not Fahrenheit. A -20°C is actually -4°F.  Still too cold, but at least I felt warmer. Perhaps, I should consider reporting temperatures in degrees Kelvin, which refers to how many degrees it is above absolute zero. So a  -4°F would be 253°K. It is still the same actual temperature, but I sure could deceive myself into feeling much warmer. In fact, I might even grab my swimsuit to sunbathe in a snow drift! Defining terms is really important.
All of this relates to the evolution debate. We have to define our terms.  Students are taught that evolution is merely change. They even become comfortable with believing that minor degrees of change is actually evolution (such as color variation in moths). In reality, this is nothing more than simple genetic variation in a created kind (such as big dogs and little dogs). We point this out to students who are hot about evolution. It is a matter of the degree of change and type of change, rather than merely change that is important. You might deceive yourself into thinking it is evolution, but minor variation certainly does not explain the broader degree of evolution – how goo changes into you by way of the zoo.
Dave Nutting
If you would like to see if an AOI seminar is right for you, or you would like to help the work of Alpha Omega Institute, please visit our website events page or our donate page. Keep up to date with what AOI is doing.  Thanks for your partnership.