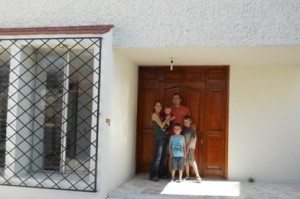 Moving the Farmers family from Guadalajara, Mexico to Tepic, Mexico went well.  The three hour drive through the mountains was beautiful.  We arrived in Tepic Thursday afternoon (Nov. 29) to a house which was much larger than the one they had in Guadalajara.  This is a blessing for a family with three active boys!  But the house was in need of some work, the repairs included electrical, plumbing, woodwork, etc.
Finding parts to fix a water heater, water valves, and the electrical was a real challenge.   We were in a new city, so finding hardware stores with the parts we needed was difficult.  It was not uncommon to drive for half a day and not find any of the parts we needed.   Many times we had to modify parts to fit the equipment we were trying to repair.  With prayer and ingenuity, we were able to complete all the tasks.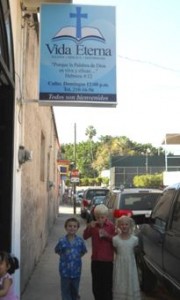 On Sunday, I had the opportunity to teach at Vida Eterna, a church in Tepic.  Many of the people attending were encouraged by the creation message.  The interest to know more about creation was overwhelming, so the plan is to return to Tepic in the future to do more teaching.  The house was not the only thing in need of repair and strengthening, but also the support for creation.  Sue, Joel, and I had a wonderful time with family and getting to know our brothers and sisters in Christ in Mexico.
Rich Stepanek
If you would like to see if an AOI seminar is right for you, or you would like to help the work of Alpha Omega Institute, please visit our website events page or our donate page. Keep up to date with what AOI is doing.  Thanks for your partnership.