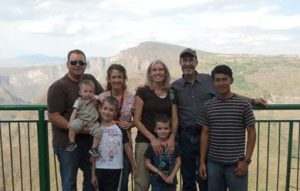 Sue, Joel, and I left Colorado on Sunday Nov. 25 to fly to Mexico.  We spent the first few days helping our daughter, Kim, and her husband Jasson pack up their family and house in Guadalajara, Mexico.  We have been primarily helping take care of their three young boys, as well as giving their house a fresh coat of paint.
Thursday we traveled to Tepic, about 3 hours away, unloaded the cargo, and helped them get settled in their new home.  Two other UIM pilots were also there to help.  It is a big job since there are multiple stairways and tight spots to navigate to get the furniture from the house to the trailer.  But it has all gone well so far.  It has been a blessing for us to be able to be here to take part in this project.  In the evenings I have been teaching on various creation topics.  The trip has been mixed with work, babysitting, teaching, and a whole lot of family.  It has been a blessing in so many ways.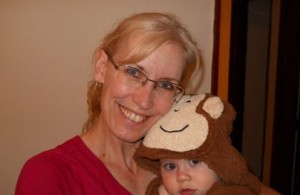 Rich Stepanek
If you would like to see if an AOI seminar is right for you, or you would like to help the work of Alpha Omega Institute, please visit our website events page or our donate page. Keep up to date with what AOI is doing.  Thanks for your partnership.