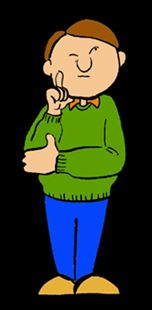 I figured out why evolutionists don't blush when they say that transitional fossils are found throughout the fossil record.  I just read a response to the criticism by creationists that there are no transitions found in the fossil record. It said, "All fossils are 'transitional' as species continue to change and evolve."
How do you like that argument? I found it rather amusing since it shows the expression of the worldview that says evolution is fact.  The assumption of evolution and that all things are continuing to evolve, even ever-so-slightly, allow that statement.
So, if you find a fossil trilobite, snail, clam, bat, tiger, flower, or whatever, each one is a transitional form… even though we have the identical form living and thriving today. Wow, I'm really impressed. How could I have been so completely ill-informed as a creationist not to understand that? Rather than museums being devoid of fossil transitional forms, they are actually packed full of transitional fossil forms on every shelf, and in every nook and corner.
I guess, too, that every zoo contains as many transitional forms as the total number of animals they have in captivity. This is quite the novel argument for evolution!
Dave Nutting
If you would like to see if an AOI seminar is right for you, or you would like to help the work of Alpha Omega Institute, please visit our website events page or our donate page. Keep up to date with what AOI is doing.  Thanks for your partnership.