While I was taking a walk at a lake on this speaking trip in Minnesota, I ran across a sign that caught my attention. It said, "THIS IS A DESIGNATED INFESTED WATER." Now what did that mean? Does this mean it is OK to infest this lake with anything one would choose? Is it safe to live near the lake? What crawls out in the middle of the night? I certainly wondered what would bite or attack me if I dared to swim in this lake.
As I looked into it, this lake received this designation since it harbors what is now considered a noxious weed that grows in the water. It is called milfoil. It was described to me as having a long leafed stem that grows from the lake bottom then tops out on the surface of the water like an umbrella.
I am sure there are valid reasons why it has been labeled noxious, but when I found out what the plant was, the thought came to me that it might provide a wonderful place for big fish to hang out. Wherever they grow, I can imagine an avid fisherman would also be found there. I also found myself daydreaming about the time years ago, when I had hooked a huge fish in a similar fishing environment. If I had been using a heavier line that would not have been so easily broken, I might have seen more than just the tail fin of that fish (a good 8 inches wide). Yep, I wouldn't mind going back to that noxious weed bed on that lake!
Hey, I know this is a major threat in the lakes that shouldn't be taken lightly. And yes, I also know this a creationist blog site. However, life isn't only about arguing with those atheists and evolutionists! It can be about truly enjoying God's marvelous creation at the end of a fishing rod! Unfortunately, I had to settle for good memories as I didn't bring my fishing rod on this trip. Bummer! Guess, I had better go prepare for a lecture or write another article!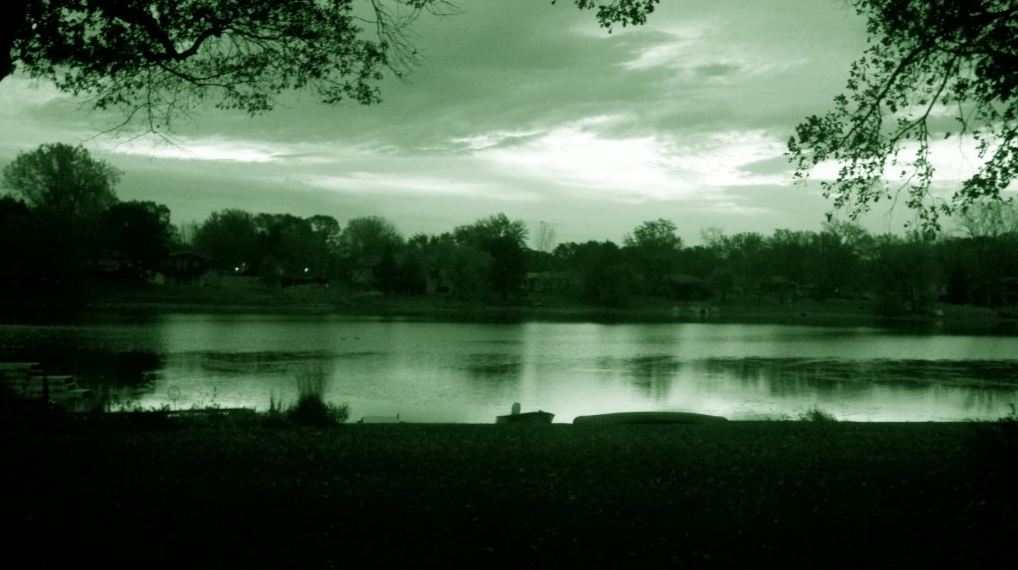 Dave Nutting
If you would like to see if an AOI seminar is right for you, or you would like to help the work of Alpha Omega Institute, please visit our website events page or our donate page. Keep up to date with what AOI is doing.  Thanks for your partnership.