Once again, Mary Jo & I boarded the airplane headed to Minnesota to speak at 3 universities. (See the events on our home page to find specifics.)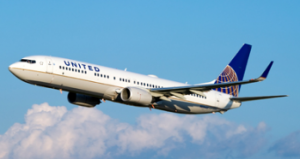 Getting ready is always an issue. If we were driving, we'd just throw things in the car and head down the road. Of course, the car would have the appearance of an overstuffed storage unit on wheels since "one more thing" doesn't make much difference. However, even packing for an auto trip isn't as easy as it sounds but flying out is a different animal altogether.
This time, I added an extra seminar in Minnesota at a church and needed to take more resources for people as it was too late to ship them out. (This is another consideration that auto travel doesn't require.) That means the suitcases that would normally be used for clothes are now mostly filled with books and videos. Not wanting to break the bank by paying for extra baggage fees, we try to pare that down and stay just under the weight limit. Deciding what will fit and what will stay back makes for interesting discussions between Mary Jo & I. (Are you sure you really want that?????) Our handy dandy "accurate" scale was a big help in keeping us from paying huge oversize fees except for the fact that it gave readings of + or – 4 pounds on the same bag within seconds of each weighing. Oh, well, the bags made it through the check-in process fine so we must have judged the weight correctly.
Our almost 3 year old grandson wanted to come along this morning. As much as we would have loved to take him, there was no room in the suitcase. However, if we had our car…  Anyhow with him along, it would certainly change the flavor of our university lectures coming up this week.
Now that we are here, we must change our focus from the weight of bags to even weightier issues – how to best present the material for the next two weeks so that students can be released from the "heavy burden" of the lie of evolution!
Dave Nutting
If you would like to see if an AOI seminar is right for you, or you would like to help the work of Alpha Omega Institute, please visit our website events page or our donate page. Keep up to date with what AOI is doing.  Thanks for your partnership.