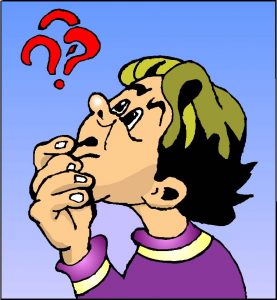 As I travel around the world and in the United States,  I have come in contact with concerned parents and people who talk to me in person, by email, or even call me about a loved one or a person they know who is leaving the church and rejecting the truth taught in Scripture…. because of evolution.   Many times they are at a loss of what they can do.   First, I explain to them the vast amount of scientific evidence in support of creation and also the overwhelming amount of scientific evidence refuting evolution.  Most people comment that they did not know about any of this evidence, and wish they would have known sooner.  I refer them to our website for more information and also to view the many resources available in book or DVD on this topic.
Secondly, there is more to this debate than just science.  There is a spiritual aspect.  This is where I believe most of the problem lies.  Who is in authority in your life?  Creation and the Bible states that God is the authority, but evolution states man or might is the authority.   Many people do not want to be under the authority of God, so they look for an alternate world view.
But there is a third aspect which I will unveil later in my Genesis Series.  I am working on this project as I write.  When these concerned people realize the aspects of this debate, then they understand what is really happening.  Again their reply is…. I have never heard this information before!  We need to know this!
So Alpha Omega Institute is working to proclaim the truth so people can understand the whole picture.  By knowing the truth, people can be set free!
Rich Stepanek
If you would like to see if an AOI seminar is right for you, or you would like to help the work of Alpha Omega Institute, please visit our website events page or our donate page. Keep up to date with what AOI is doing.  Thanks for your partnership.