Good friends of ours were visiting with us recently. While up on the Grand Mesa, she was walking and praying in a beautiful area with a lot of beautiful Quaking Aspen trees. Quaking Aspens derive its name from th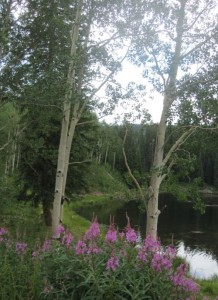 e fact that the leaves quiver at the slightest breeze. Her prayer that morning was that she and all of her household, as well as the families at AOI, would be like the Aspen, and that we would be sensitive to the slightest movement of the spirit of God, going in whatever direction He wishes for us. She said that the greatest part of all this, is that this is exactly what God wants for us, as well.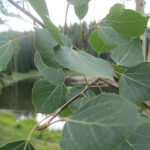 As I think about what she shared, I would think that that is a wonderful prayer for each of us and for those reading this. Be like an Aspen leaf – ready to move at His movement. Not ahead of him, not behind Him, but with Him.
Dave Nutting
If you would like to see if an AOI seminar is right for you, or you would like to help the work of Alpha Omega Institute, please visit our website events page or our donate page. Keep up to date with what AOI is doing. Thanks for your partnership.