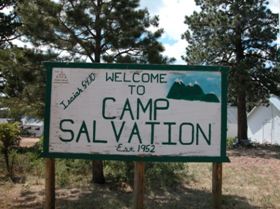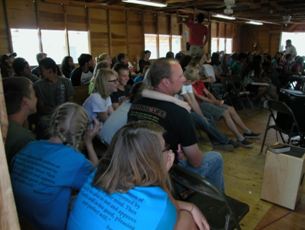 Last month I had the opportunity to teach at Camp Salvation, which is located near Weston, CO.   It was the camp's senior high week with about 60-70 campers attending.  I had a good week teaching my Genesis Series, and interacting with the campers and staff.  While playing games, I painfully discovered that I am not as fast as I once was.
Many campers were amazed to discover how scientific the book of Genesis really is.  One young lady, who is very interested in science, was delighted to hear that Genesis and science go hand in hand.  Another camper informed me about some of his classmates that were falling from the faith because of evolution.  He even expressed that he was beginning to doubt the Bible.  The arguments his teacher was using to discredit the Bible were easily refuted by science.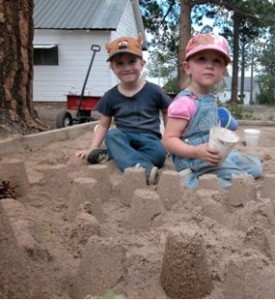 The sad thing about all of this is how many young people are rejecting Scripture and Jesus Christ because of false teachings which are promoted as truth.  The good news in all this was over 12 campers trusted Jesus Christ, who is the Creator, as their Saviour.
Rich Stepanek
If you would like to see if an AOI seminar is right for you, or you would like to help the work of Alpha Omega Institute, please visit our website events page or our donate page. Keep up to date with what AOI is doing. Thanks for your partnership.