I have noticed over the years that people have a love/hate relationship with rhubarb. They either love it, or they hate it, with very few not caring one way or the other.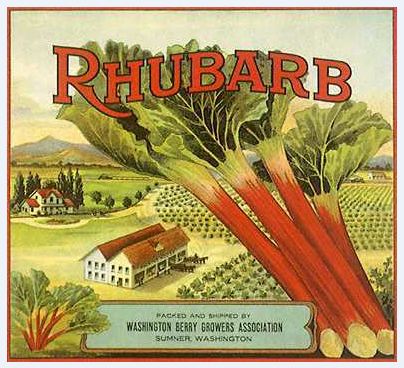 I have also noticed that people seem to be the same way when it comes to Biblical Creation … there are those who love the Creation message, and those who hate the Creation message, and unfortunately, many who are apathetic, not caring one way or the other.
At our last Family Vacation Bible School (VBS) I met two people who love the message of Creation. One gentleman shared that until he went to a seminar Richard Stepanek and I taught in southeast Colorado, he was an avid evolutionist and a mediocre (apathetic in his beliefs) Christian. He used to spend hours watching evolutionary television programs and reading evolutionary books and magazines. He shared that the AOI seminar had changed his life, and now he couldn't get enough of Creation literature or movies … he was on fire for His Creator.
A lady at the same VBS shared that years ago she had seen Marilyn and I at a VBS in another southeast Colorado community. Five churches from different denominations had come together to put on this VBS. She and her husband (a pastor) loved it! She said it was "the best VBS" they had ever attended. Ironically, she shared that her neighbor, a lady pastor who attended the family night presentation, hated the program.  I remember the lady pastor she was talking about … she had interrupted me in the middle of a program, throwing a challenge at me that she was confident would demean my authority. Beseeching God for help, I was able to refute her and get back with the teaching. After the program, I tried approaching the lady pastor, but she and her entourage of four ladies made a beeline for the door.
Unfortunately, we see a lot of anti-creation feelings within the "church."  Even more disconcerting, especially for pastors who invite us to speak at their churches, is the apathy of so many Christians towards the Creation message.  I think God gives us a warning about apathy … " So then because thou art lukewarm, and neither cold nor hot, I will spue thee out of my mouth."  Revelation 3:16   Lanny Johnson
If you would like to see if an AOI seminar is right for you, or you would like to help the work of Alpha Omega Institute, please visit our website events page or our donate page. Keep up to date with what AOI is doing. Thanks for your partnership.