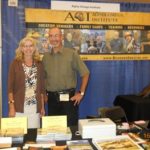 We had a great two weeks of traveling in Nebraska and Minnesota.  We were blessed to be able to teach at our home church in SW Minnesota.  It was a wonderful opportunity to connect again with many friends and supporters of our ministry.  It is hard to believe that it was 15 years ago when God called us away from the farm, to replant in Colorado and join Alpha Omega Institute.
It is truly amazing for us to see the countless ways that He has worked in our lives through the years.  We have been so blessed to develop so many new relationships across the country.  We trust also, that the Lord has used our teaching to make an impact in the lives of other people.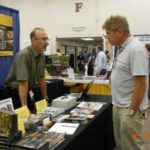 We were also able to participate in the recent CHEC Homeschool Conference in Denver, June 14-16. Ken Ham was the keynote speaker at the conference.  He helped to renew the attendee's interest in the creation/evolution issue.  Many saw the importance of equipping their children, with the much needed information, to stand strong on the unfailing Word of God.
I also had the opportunity to present two sessions covering Genesis chapter one.  It was a great time to encourage parents, to equip their children, and to meet the challenges and opposition they may face in the future.
Rich Stepanek
If you would like to see if an AOI seminar is right for you, or you would like to help the work of Alpha Omega Institute, please visit our website events page or our donate page. Keep up to date with what AOI is doing. Thanks for your partnership.