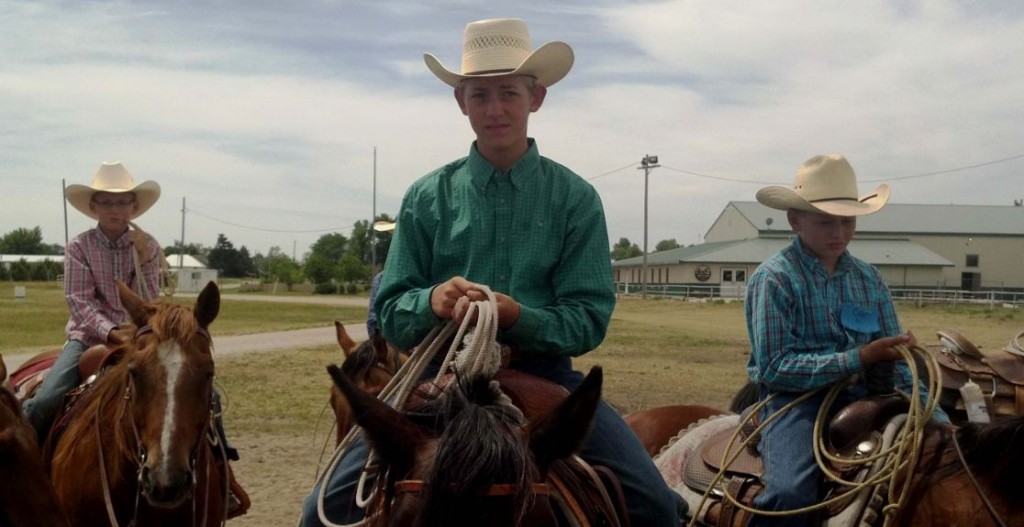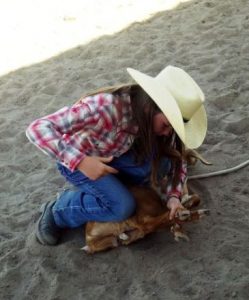 Following the Senior Rodeo Bible Camp and the Pee-Wee Rodeo Bible Camp in Johnstown, NE., Marilyn and I were able to teach for three more days at the Junior Camp (ages 10 to 12 years old).
These kids, like the kids of the other two camps, were very serious about learning new skills and improving the skills they already had. Most of the kids were in riding events of some kind, which included: Pole Bending, Barrel Racing, Break-Away Calf Roping, Calf Tying, and Goat Tying. Most participated as well in Dummy Roping.
This age group was not allowed to ride the "rough" stock of bucking bulls, bucking bare-back horses, or bucking saddle broncos; however, the boys were allowed to try to ride a bucking calf.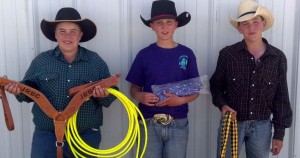 Another competition was also taking place in the Senior and Junior camps – scripture memorization. Some of the campers competed for the grand prize of a very beautiful hand-tooled custom saddle. To win this prize, they had to recite from memory Romans 12 through 15 without stopping! Only one saddle prize is given at each camp, and this year two sisters (one in Senior Camp, and the other in Junior Camp) won the saddles.
Others were given prizes based on how many, of 25 bible verses, they could quote. They had to get at least 12 verses to receive a prize … the more verses, the better the prize.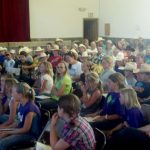 What a wonderful opportunity we were given to be able to share the truth of the Bible and Jesus with all of these campers. Our greatest joy was to witness many put their faith and trust in Jesus for the first time. At Senior Camp… 3 gave their life to Christ, at Pee-Wee Camp… 8 campers were saved, and at Junior Camp… 20 put their faith in Jesus and 10 others re-dedicated to the Lord. What a blessing to be able to see God at work in all of these kids lives. Pray that they will continue to grow in their faith as new-born Christians.
Lanny Johnson
If you would like to see if an AOI seminar is right for you, or you would like to help the work of Alpha Omega Institute, please visit our website events page or our donate page. Keep up to date with what AOI is doing. Thanks for your partnership.