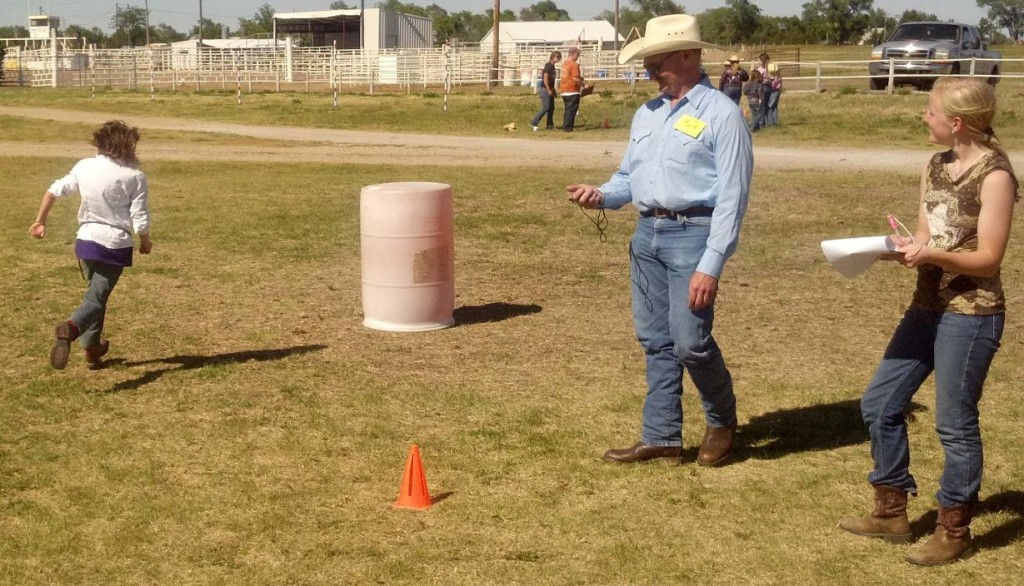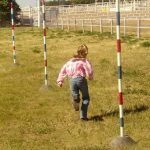 After the Senior Rodeo Bible Camp in Johnstown, Nebraska (see the Rodeo Bible Camp post), Marilyn and I then taught the pee-wees (ages 8 and 9). This was the first Bible Camp most of these campers had attended, and it was as different for them as it was for us.
This was only a one night camp (camp began on Sunday afternoon, and ended at Monday noon), we only had 2 ½ hours of total teaching time. Yet in that short amount of a time, we were still able to give evidences for God's existence by looking at some wonderfully designed animals, teach about Dinosaurs and the Bible, and give a full gospel presentation. The response was fantastic.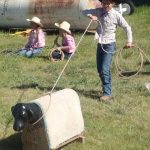 Because there were only 20 kids (lots of parents were there also), we were able to quickly learn their names and get a lot of personal one-on-one time with them while they were waiting to practice or run their Rodeo events.
The Rodeo these kids participated in was somewhat different than the week before with the older kids. The pee-wees did the same type of events, except without horses. They ran the Pole Bending, and Barrel Racing on foot … and they were pretty fast! Many of their times were faster than some of the older kids on horses!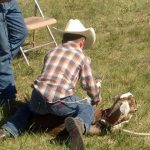 Along with the racing, they had goat tying (where they have to grab a tethered goat, lay it down, and tie three legs together … the knot has to hold for 6 seconds to qualify), and dummy roping (head roping a stationary "calf").
These kids were very serious about trying to do their best. One 9 year old girl wanted the roping prize of a nice belt buckle, so she practiced for 6 hours a day before the rodeo. Her endurance paid off … she won her buckle!
One of our goals with children is to teach them to believe in the Bible and make it the standard for their lives. We pray that they might be as enthusiastic for the Word of God as they seem to be for many things of this world.
Lanny Johnson
If you would like to see if an AOI seminar is right for you, or you would like to help the work of Alpha Omega Institute, please visit our website events page or our donate page. Keep up to date with what AOI is doing. Thanks for your partnership.