Many of our children have been scarred and broken by this world.  I suppose all children have, more or less, had many of the same experiences growing up, but some have less scarring than others. This is probably because they are less likely to be vulnerable and open to damage.
The world is filling our children full of lies. Evolution tells them that they are only here by chance or accident, and that they are no better than the animals. They are also told that only the fittest survive, so live for self and fight for everything you can…. because you only get one shot at this life.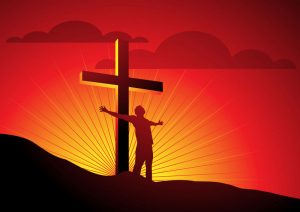 Christ provides a different solution.  Isaiah 61:1 says that Christ came to heal the broken hearted and set the captives free.  He is the only way to heal and repair those scars.  We are here for a purpose, and if we will accept Christ we will have everything that life has to offer….freedom and an afterlife.
Unfortunately, many times we place ourselves in bondage even after we have accepted Christ's freedom by believing the lies of evolution, or by withholding parts of our lives from His authority, or allowing Satan a foothold to steal our freedom in Christ.
Here on earth, no one ever arrives at a perpetual state of godliness, but if we will perpetually follow hard after God, He promises to heal the broken hearted, give liberty to the captives, and set us free!
"The Spirit of the Lord GOD is upon me; because the LORD hath anointed me to preach good tidings unto the meek; he hath sent me to bind up the brokenhearted, to proclaim liberty to the captives, and the opening of the prison to them that are bound;" Isaiah 61:1
Marilyn Johnson
If you would like to see if an AOI seminar is right for you, or you would like to help the work of Alpha Omega Institute, please visit our website events page or our donate page. Keep up to date with what AOI is doing. Thanks for your partnership.