I was writing this on an airplane heading out to do a seminar in Hastings Nebraska. The United Hemispheres magazine supplied in the seat pocket had an interesting article in their "2012 Green Issue." First of all, I believe that God is the Master Creator, the original "out-of-the-box" Thinker. Since mankind was created in His image, I think that He has also given us the ability to use our created brains to think "out-of-the-box."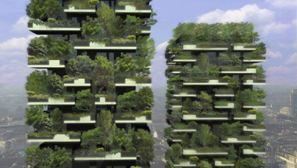 Here is a synopsis of some of the "out-of-the-box" ideas mentioned in the article that are actually being implemented.
Embed sidewalks with the proper type of receptor that picks up the force of a pedestrian's footsteps to generate electricity to power the streetlights.
Instead of putting solar panels on a home over the roofing material, use solar shingles to weatherproof the home AND to also generate electricity. (This is actually being used in Colorado now.)
Paint the walls of an indoor sunny area with a special paint on top of a conducting surface to use sunlight energy to run kitchen appliances.
A company in Holland is making sidewalk surfaces with special high yield solar panels to produce huge amounts of solar electricity. The SolaRoad concept will be extended to highways.
I'm not so sure I like this one as I will still be asking, "Where's the beef," but an industry is using stem cells, to produce an artificially grown beef hamburger WITHOUT the cow. One minor glitch is that you won't see it in any fast food joints for quite some time as it costs about $345,000 to produce that hamburger.
Are you a concrete jungle dweller whose eyes are sore from searching for greenery? The VERTICAL forest concept (which is actually being built in Milan) is to produce high-rise apartment tower complexes combined with a forest. Each unit will have balconies that would support several trees/bushes. The vertical forest would not only provide aesthetics for the inhabitants, but would also produce more oxygen as the plants cycle excess carbon dioxide, and filter the air.I do see some issues with this concept that I hope were figured out. (Branches falling in the wind, pollen, root damage. I can also hope that parents don't encourage their children to climb the trees as even falling out of the lower branches from 30 stories up would be deadly.
As a creationist, I am glad that people are using their God-given creativity to make this world and its cities a better place to live (well, hopefully!). For more information and other ideas, pick up the April 2012 United Hemispheres publication. (The image is from http://io9.com/5896162/these-vertical-forests-will-soon-dominate-milans-skyline)
Dave Nutting
If you would like to see if an AOI seminar is right for you, or you would like to help the work of Alpha Omega Institute, please visit our website events page or our donate page. Keep up to date with what AOI is doing. Thanks for your partnership.