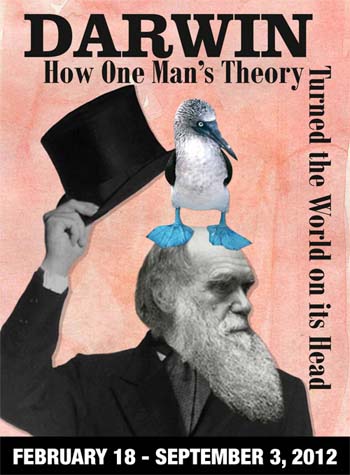 Throughout the San Antonio, Texas area can be seen banners advertizing the Witte Museum's latest exhibit titled, "Darwin – How One Man's Theory Turned the World on its Head" … February 18 – September 3, 2012.  This traveling exhibit on Darwin is organized by the American Museum of Natural History, New York in collaboration with The Field Museum, Chicago; the Denver Museum of Nature and Science, The Museum of Science Boston; The Royal Ontario Museum and the Natural History Museum of London.
The overall theme of the Darwin exhibit is how Charles Darwin came to the conclusion of evolution. According to the president of SABBSA (San Antonio Bible Based Science Association), who spent three and a half hours touring the exhibit, there can be found many faulty scientific claims, assertions made from a  purely biased standpoint or evolutionary worldview, or ignored data to the contrary of what they are asserting.
Just some of the evolutionary biased statements found in the exhibit:
–          "… powerful observations showing all life have common ancestors."
–          "… nothing we see contradicts Darwin's theory."
–          A video as you enter is titled "Life and Work of Charles Darwin." It opens with many prominent evolutionists including Francis Collins (Human Genome Project and BioLogos Foundation), Eugenie Scott and Niles Eldridge (Curator of the American Museum of Natural History) telling us that the field of biology only makes sense with the acceptance of the theory of evolution.
–          A plaque on the "Nature of Species" exhibit says that prior to the 1800's most believed the world was 6000 years old due to the Bible. This gave too little time for any theory like evolution. It also says that in the 1800's, we thought humans were not part of the natural world because we were specially created by God. It further says that due to this, similar skeletons and anatomy were ignored. It finally says that we now know that the Earth is 4.5 billion years old via radiometric dating.
These are only a few of the observations and comments noticed by the president of SABBSA that he shared (thank you Scott Lane) in their monthly newsletter, Communiqué. Because this exhibit is traveling around to different museums in the United States, it could be coming to an area near you. Sadly, many public school children and others will file through this museum being filled with evolutionary dogma being taught as truth. So arm yourselves … see the March 2012 Issue – Creationist's Guide to The Witte Museum's Darwin Exhibit at http://sabbsa.org/newsletter.htm .
Lanny Johnson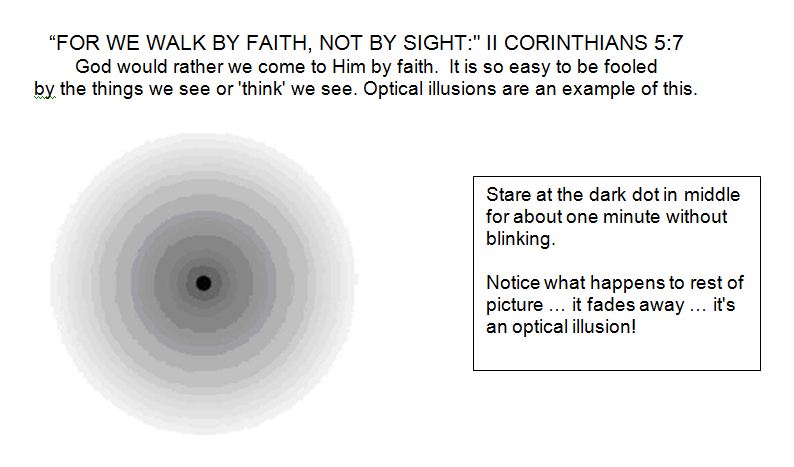 If you would like to see if an AOI seminar is right for you, or you would like to help the work of Alpha Omega Institute, please visit our website events page or our donate page. Keep up to date with what AOI is doing. Thanks for your partnership.