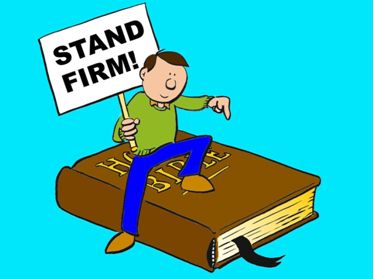 Mary Jo & I were just doing a seminar in a tiny town in eastern Colorado.  For such a small community, it was great to see about 200 people show up. That shows the strength of small farming communities like this one.
However, even in this "conservative" community, I was approached by a woman who told me that her daughter gave up her faith, and ended up becoming an atheist during her high school years. The reason?  "Evolution!"
Unfortunately, this is not an isolated case (even in that community). We hear this way too often. Some say that they wished we had come 5 years earlier with our message. The point is that evolution is destroying the faith of young people who are growing up in the church. It is also a major stumbling block to young people accepting the Gospel.
That is why we keep doing what we do. It is also why we are planning new ways to impact thousands of more kids with the Truth. (More on that later!)
I encourage you to ask your young people how they are doing in their faith and how they are handling the evolution issue. Also, supply them with materials which show the fallacies of evolution. Perhaps get our DVD set or one of the books in our store such as the Answers Book both of which gives answers for the most asked questions regarding evolution.
Colossians 2:8 clearly warns us not to be taken captive by philosophy and empty deceit. Evolution is certainly one of those philosophies. But the big issue with students is that it is being presented as if it were science.
Hang on to the Truth!
Dave Nutting
If you would like to see if an AOI seminar is right for you, or you would like to help the work of Alpha Omega Institute, please visit our website events page or our donate page. Keep up to date with what AOI is doing. Thanks for your partnership.