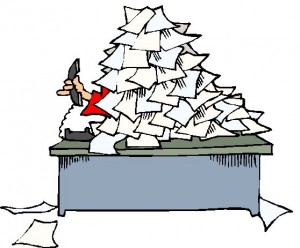 Recently, God has forced me to slow down due to illness.  Not such an easy thing for a person that thinks she has to be busy all the time!  I heard others complain that life is too busy and they would like to slow down.
In fact, I see Christians today being so busy that the churches no longer have Sunday night or Wednesday night services, due to lack of attendance.  Is this right?  Have we allowed the world to creep into our relationship with God?
Beth Moore has the following to say "Friendship with the world is vastly more convenient because we live on the crowded pinhead of its epicenter. It's as close as our nearest billboard and shouts at us from our grocery-store checkout.  It holds hands with us in the movies and eats with us in front of the TV.  It promises pleasure and often delivers. So, no one who lives in this world is a friend of God accidentally. We make a choice where we want to be most present. A hard choice!"  (From Beth Moore's Bible study, James Mercy Triumphs)
Are we choosing God or the world when we don't choose to attend a special seminar scheduled at our church?  Maybe it is time for your church to have a Discover Creation seminar and for us to choose to make time for God!!!
Call Alpha Omega at 970-523-9943 to schedule your Discover Creation seminar.
Marilyn Johnson
If you would like to see if an AOI seminar is right for you, or you would like to help the work of Alpha Omega Institute, please visit our website events page or our donate page. Keep up to date with what AOI is doing. Thanks for your partnership.