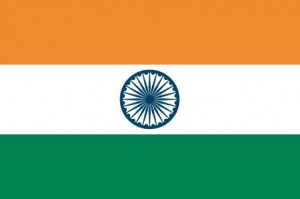 Life as a creation speaker can be a whirlwind at times. Looking back over past blogs and where we have been so far , I thought I would fill you in on a couple of snippets of the trip to India earlier this year.  I gave you the very beginning in an earlier blog (Up, Up, And Far Away), and wanted to give you some other highlights. Let us continue…
I did meet up with Allen and Molly Nance at the Houston airport.  We had made arrangements to sit together on the flight to Doha, Qatar, so we could finish planning our teaching schedule, but the seating arrangements were changed.  I guess God had other plans, as I would soon see.
I sat by a man who was a native of India, but worked in the U.S.  I made some small talk with him, but did not have the opportunity to present creation evangelism to him.  I was very disappointed, but God was not done.  As  I was waiting for my next flight at the Doha airport, I met him again and had the opportunity to tell him about creation and present the gospel.  He was very interested and excited to know the salvation message.  Most people I have met are excited about the gospel.  Many people are interested in where they will spend eternity.
We arrived in Hyderabad on the morning of Jan. 20th . We spent the day with Pastor Elisha, our host pastor in Hyderabad.  Since he did not have any plans for us that day, we had the opportunity to spend the day answering his questions about creation and other Biblical topics. I t is always good to have that close one on one time.
The next day was a blessing, as we spent time at the children's home which is operated by Pastor Elisha's church.  I presented a short astronomy program followed by creation evangelism.  The children understood the gospel message and all of them wanted to trust Christ as their Saviour.  It was such a fun and fruitful day.
The rest of the trip was anything but slow, teaching for pastors, laypeople, and at various locations.  I will not go into any details on the rest of the trip, out of consideration for believers and their privacy and safety, but I hope that you will continue to pray for the seeds to grow and their faith and influence to grow.  It will be exciting to see what God will do.
Rich Stepanek
If you would like to see if an AOI seminar is right for you, or you would like to help the work of Alpha Omega Institute, please visit our website events page or our donate page. Keep up to date with what AOI is doing. Thanks for your partnership.