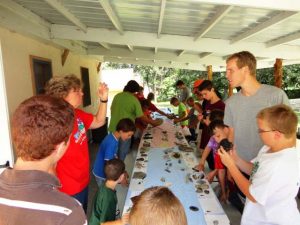 I recently received some encouraging letters on my Facebook about the impact the AOI Creation message is having with children and youth.
From ES – a high school student:
Hey! I have no idea if you remember me or not, but I was one of the campers [at] basketball week at Camp Witness 2011. I just wanted to let you know that earlier this year in Science class we had to learn the big bang theory and how life was created by it. I asked several questions such as 'WHATS THE EVIDENCE?'. I really appreciated each and every one of your lessons you gave that week, and believe I can apply them my entire life. Thank you for everything you do to make sure everyone knows the truth. Thank you again, and God bless!!
From SS – a mother of a 6 year old – after an Awana program I taught:
Thank you! While watching a video on the planets, my older son told his brother, "Now, K___, God made the earth. Nothing happened by chance or accident. You can't put all of the pieces of a clock into a bag and shake it up and have a clock come out." He's listening! You are making a difference! SS
From JRS – A tagged comment to the above post from SS:
What an encouragement to those of us who teach and work with kids / teens. So good to know our lessons do make a difference in their lives, even if we don't know what all they learned and put into practice until heaven! Thanks for sharing! Way to go, K___! [the older son above].  JRS
Evolution is taught everywhere – in public schools, on television (especially cartoons for children and PBS), magazines, newspapers, museums, etc. The evolutionary dogma has become the predominant worldview being taught today, with far-reaching un-Godly influence and effects. On the other hand, the Creation account has been censored and mocked. That is why the ongoing message of AOI and other creation ministries is so important … to get the truth of Creation to young and old alike. It is refreshing to see the Creation message is having an impact on lives.
Lanny Johnson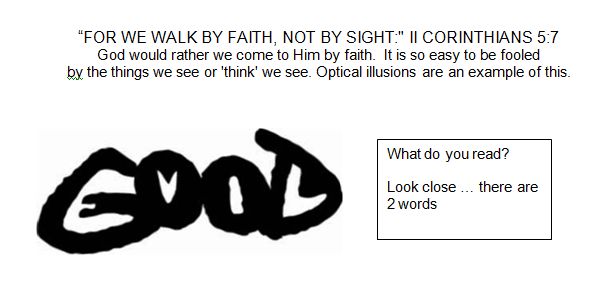 If you would like to see if an AOI seminar is right for you, or you would like to help the work of Alpha Omega Institute, please visit our website events page or our donate page. Keep up to date with what AOI is doing. Thanks for your partnership.