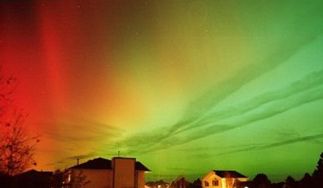 I recently heard a sermon where Pastor Jim Hale referred a lot to a word which describes our God. That word is GLORIOUS! He made specific reference to having seen the northern lights in Alaska at a time when the entire sky turned a brilliant reddish maroon color. I could imagine that scene he was describing and will have to echo with him that there is only one word to describe both the scene and the Master Artist who painted that scene: GLORIOUS!
The pastor also read Psalm 8 out of 2 versions. One of which was from the Message which gave an interesting twist to the passage and which appropriately describes our God: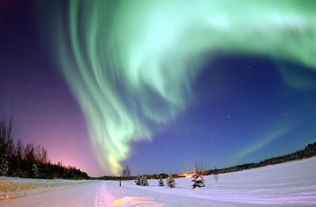 GOD, brilliant Lord, yours is a household name. Nursing infants gurgle choruses about you; toddlers shout the songs that drown out enemy talk, and silence atheist babble. I look up at your macro-skies, dark and enormous, your handmade sky-jewelry, Moon and stars mounted in their settings.  Then I look at my micro-self and wonder, why do you bother with us? Why take a second look our way? . . . GOD, brilliant Lord, your name echoes around the world.
Yes, if our minds are open to the reality of God, the word GLORIOUS echoes in our ears and around the world.
Dave Nutting
If you would like to see if an AOI seminar is right for you, or you would like to help the work of Alpha Omega Institute, please visit our website events page or our donate page. Keep up to date with what AOI is doing. Thanks for your partnership.