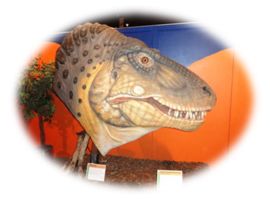 Recently, AOI sponsored a family tour to the Dinosaur Journey Museum in Fruita, Colorado. We had a pre-registration of 50 children and adults, so we were quite surprised when 116 (58 kids, 58 adults, and a whole lot of babies) showed up early Saturday morning at a church in Fruita for the tour.
As I shared in Dinosaur Journey Museum Tour, October 27, 2011, the museum is very evolutionary, hands-on and noisy; therefore I always try to meet with the families ahead of time in a quieter location (in this case a local church) where I can teach a Biblical view of dinosaurs. When the museum first opened, they allowed us to us one of their conference rooms … until they discovered we were teaching a Biblical approach to dinosaurs that did NOT fit with their evolutionary viewpoint.
After two hours of "arming" the group to think and ask, "What's the evidence?" we head for the museum. You can see from the photograph of the inside of the museum, that it is very compartmentalized, making it hard to talk to larger groups, especially considering the high noise level of kids at play.
It is not just the little kids that have fun at the museum.  Notice the new species of dinosaur that these teenagers came up with using puzzles pieces in a hands-on display. A twenty legged dinosaur that they named "Spinosaur-rannosaur-rasaur-gosaur-cerat-kylosaur-ops"! Hey … they observed a lot of artist's imagination all through the museum, so why not use a little of their own!
The real blessing in these tours is to have people's eyes opened to what is truth versus what is being taught as truth based on evolutionary conjecture. So many are thankful for these tours and express it with, "Thanks for opening our eyes."
Lanny Johnson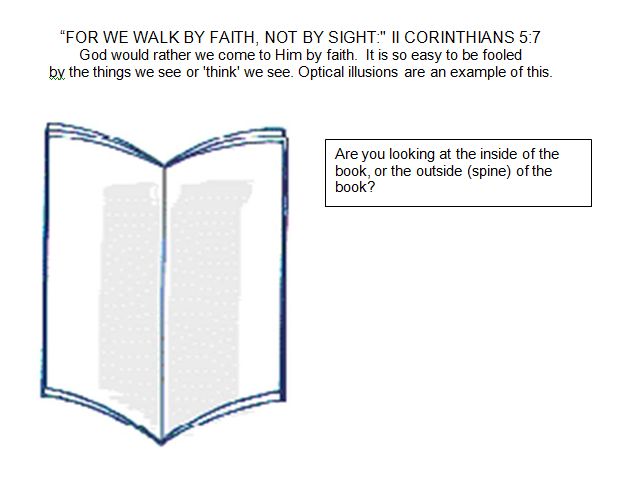 If you would like to see if an AOI seminar is right for you, or you would like to help the work of Alpha Omega Institute, please visit our website events page or our donate page. Keep up to date with what AOI is doing. Thanks for your partnership.