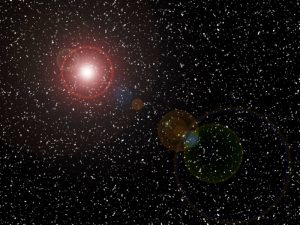 A couple of weeks ago, I was able teach again at  the Atrium of the Grand Valley  (a retirement home in Grand Junction, CO).  The topic was the "Star of Bethlehem."  Many people are still very interested about what the wise men saw.
Some people think it was a star, others a comet, some people do not have any idea.  People look to the heavens for the answer, but the answer is not in the sky… it's in the book!  The Bible that is.
What the wise men knew about Jesus, and how they interpreted the Bible is the key.  They understood the prophecies and took them literally.  Because of this they saw the star, and the star led them to the Saviour.  Understanding what the star is, really shows God's love and mercy on repentive sinners.  To know what the wise men saw you can visit our website and check out my article about the "Star of Bethlehem."
Rich Stepanek
If you would like to see if an AOI seminar is right for you, or you would like to help the work of Alpha Omega Institute, please visit our website events page or our donate page. Keep up to date with what AOI is doing. Thanks for your partnership.