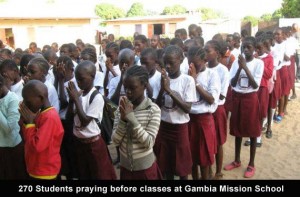 A few summers ago, we met a missionary couple who have established a school in Gambia (a country in West Africa). Gambia is predominately Muslim in faith. I just want to share a few excerpts from their recent newsletter: 
"Each year as Christmas arrives we are given the opportunity to remember why Jesus came to earth. All people had no hope and were separated from God by sin, yet, the prophets of old predicted a day when the Messiah would come. Unable to fix our own mess, we needed someone, a Savior, who would be able to restore our relationship with God."
"Last year we spent our first Christmas in Gambia ministering in a Muslim culture. We had the opportunity to experience the emptiness of a Christmas season without Jesus.  Just like back then when people did not recognize His coming, Gambians went about their business, still not knowing that a Savior had been born, still not mentioning the name of Jesus……but how can they believe unless they first hear?"
"The Bible tells us that 'In His name the nations will put their hope.' (Matthew 12:21)  We pray that the nation of Gambia will put their hope in Him!  We pray for the Holy Spirit to reveal the Savior of the world to many more!"
"Because of Jesus we have hope. We have hope for the future, that we will be redeemed; hope for the present, that we are not alone. Hope that our failures are not greater than God's love. Jesus came to bring us hope, not just for the future, but for today. Rather than trusting in ourselves, let us put our hope in Him." 
As I read this couples newsletter, my heart went out to the people of Gambia and the need for them to hear the Gospel. At the same time, my prayers go out to the people of the United States … our people have the same urgent need … to hear the Gospel of Jesus Christ. So many Americans are experiencing " the emptiness of a Christmas season without Jesus." The hope in Jesus is what Christmas is all about.
Lanny Johnson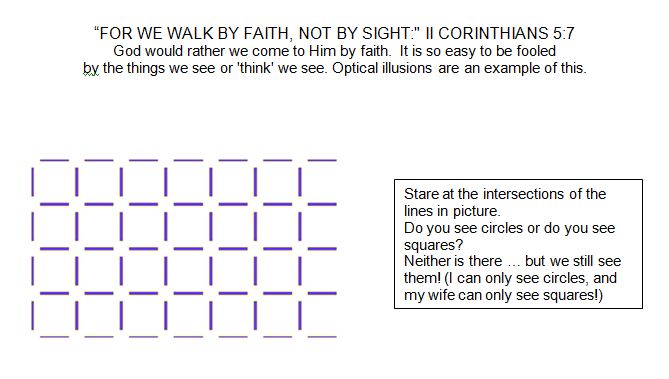 If you would like to see if an AOI seminar is right for you, or you would like to help the work of Alpha Omega Institute, please visit our website events page or our donate page. Keep up to date with what AOI is doing. Thanks for your partnership.