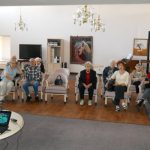 I have been teaching recently at The Atrium of Grand Valley, a retirement home, which is located in Grand Junction, CO.   Some of the topics I have covered so far are: The Origin of Life and the Glory of God;  Which God is the One True God; and I am now teaching my Genesis Series starting with Genesis Chapter One.
To know more about these programs you can visit our website at discovercreation.org.  There you will find listed the titles along with a short summary of each topic.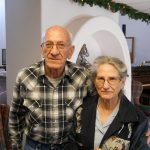 The residents have been encouraged and challenged by the Biblical and scientific information.  Many who attend are having their questions answered.  People do not realize the vast amount of scientific information in Genesis.
For example, in Genesis chapter two verse twenty one, God puts Adam to sleep before He operates. It is good to put people to sleep before we operate (anesthesia). Another example is in Genesis chapter thirty with Jacob and his wages (sheep) from Laban.  As a former farmer I worked with genetics, understanding both recessive and dominant genes, hybrids and purebreds, etc.  Jacob also understood these principles of genetics.
When we truly study the Bible one can discover a vast amount of scientific information.
Rich Stepanek
If you would like to see if an AOI seminar is right for you, or you would like to help the work of Alpha Omega Institute, please visit our website events page or our donate page. Keep up to date with what AOI is doing. Thanks for your partnership.