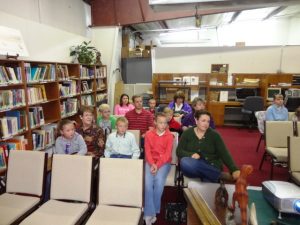 On Saturday, I was able to lead several families on a tour of the dinosaur museum in Fruita, Colorado. The museum is very evolutionary, hands-on and noisy; therefore I always try to meet with the families ahead of time in a quieter location (usually at our AOI library) where I can teach a Biblical view of dinosaurs.
According to evolution, dinosaurs all died out 65 to 70 million years ago, and man has only been around for 200,000 to 3 million years; therefore, man and dinosaur never lived together. In a 1 ½ hour presentation, I give evidence of man and dinosaurs living together, which definitely goes against this evolutionary idea.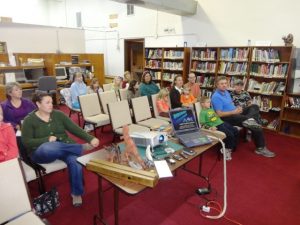 One of the other ways I try to arm the families, is to challenge them to think about the different things they will see in the museum. How much of what the museum is presenting is actual science, and how much is speculation?
In other words, is it science or imagination? What is real and what is artwork? If it turns out to be artwork, then what did they find to get that artwork? The main goal is to teach families, especially the children, to ask, "WHAT'S THE EVIDENCE?"
These questions can be used to prepare and arm them for any museum they might visit.
After the teaching session, we normally break for lunch and then head to the museum. Once in the museum, I am available to answer questions and share some interesting points on many of the exhibits. Participating families have been very thankful for arming them with a Biblical view of the evidence.  Many times, others outside the group will tag along, listening to a creationist viewpoint. For me, that is just a bonus … planting a seed of truth!
If you are ever in the Grand Junction area, and would like a museum, or Colorado National Monument tour, call the AOI office (970-523-9943) to arrange. Availability of tours depends on the presence of AOI speakers in town at the time. The AOI portion of the tour is free … we only ask that you might consider a love offering to help cover our expenses (mileage and entry fees).
You would be responsible for the museum or Monument entry fees. You can call Dinosaur Journey Museum (888-488-3466) for their current pricing. Larger groups can sometimes arrange for group discounts.  If you would like a Colorado National Monument tour, call 970-858-3617 for their current pricing.
Lanny Johnson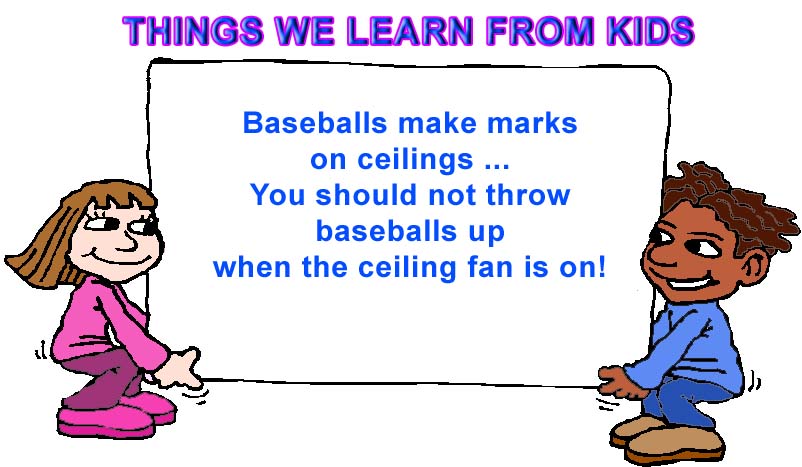 If you would like to see if an AOI seminar is right for you, or you would like to help the work of Alpha Omega Institute, please visit our website events page or our donate page. Keep up to date with what AOI is doing. Thanks for your partnership.