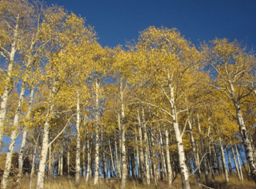 When we scheduled to go to the universities in Illinois and Minnesota earlier this year, I have to admit that it was with a bit of misgiving. You see, both Mary Jo's and my favorite time of the year in our area of Colorado is the last half of September and first part of October.
This fall time in the mountains provides us with some of our most favorite hikes amidst some of the most fantastic mountain scenery ablaze with spectacular fall colors. The temperatures are just right for us, and there are very few pesky bugs!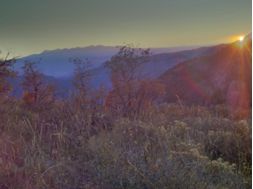 Anyhow, the campus ministries requested us earlier this year, and we gulped and said OK. God certainly provided great ministry at the various universities with good fruit, and when we arrived home, we found out that God provided for our personal desires.
He extended the fall just for us! We were able to take a few days in the mountains, and then on another late afternoon to get an unexpected time with a great hike to enjoy what He has made. He even saved us some great pockets of aspen trees to enjoy the golden leaves. God takes care of His kids!
Dave Nutting
If you would like to see if an AOI seminar is right for you, or you would like to help the work of Alpha Omega Institute, please visit our website events page or our donate page. Keep up to date with what AOI is doing. Thanks for your partnership.