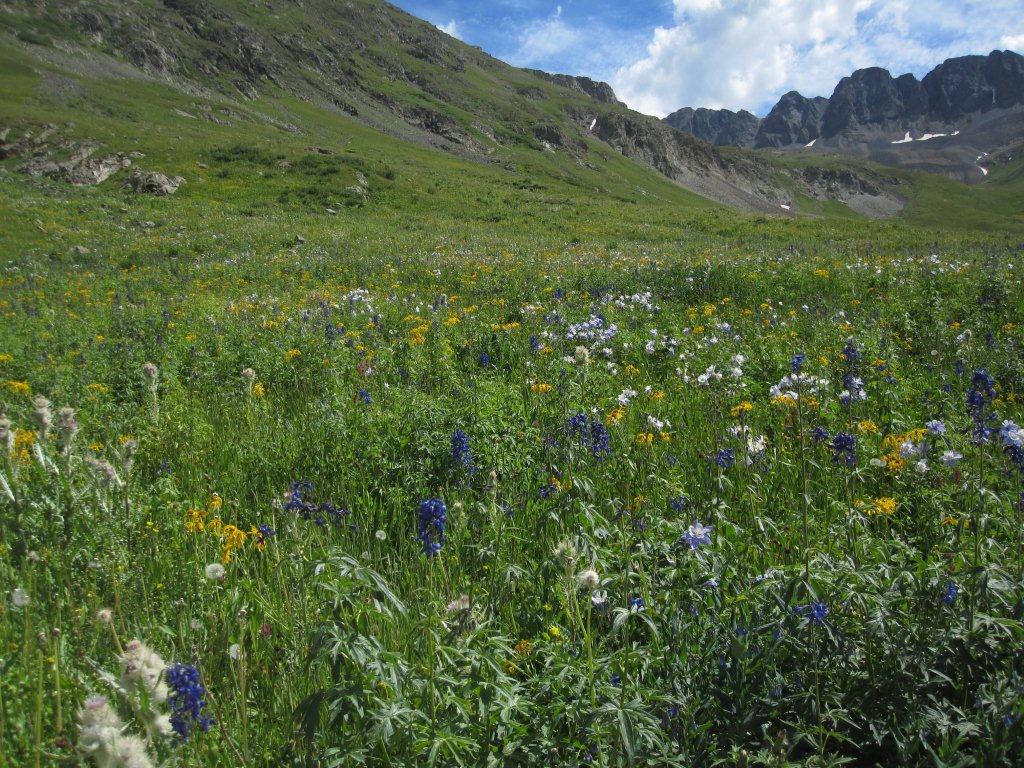 Lanny just wrote a blog article in which he said that bees and the flowers they pollinate go against evolutionary theories. That reminds me of going up to American Basin with a group who were attending our Creation Family Mountain Adventure at Redcloud Ranch this August.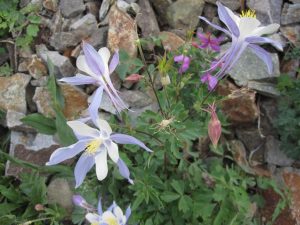 I came close to staying back at the camp that day to get some writing done, but the lure of the fabulous scenery and the wildflowers of American Basin just won out (and gave me new fresh writing material!). Not only do the mechanics of the bee/flower relationship speak volumes against evolution, but just the sheer beauty of the flowers shows how much of a master artist our creator really is.
It was so beautiful that I think I could make a fairly long video of the area if you just strung all of my numerous individual shots together. Everywhere I turned was another postcard picture opportunity.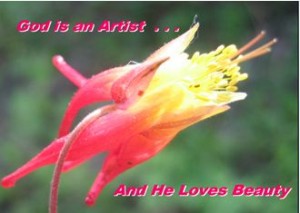 The blue, star shaped flowers above are columbines — the Colorado state flower. The red and yellow flower to the right (taken by MJ) is another one of God's renditions of the columbine.
So enjoy a few of the many shots and marvel at how much of an artist your Creator really is.
Dave Nutting
If you would like to see if an AOI seminar is right for you, or you would like to help the work of Alpha Omega Institute, please visit our website events page or our donate page. Keep up to date with what AOI is doing. Thanks for your partnership.