Early last Friday, I became a Grandfather again for the 5th time. What a beautiful little girl God has blessed us with. Thank you Jesus!
"Children's children are the crown of old men; and the glory of children are their fathers." Pr 17:6
Nine months ago, our youngest grandson told my wife Marilyn that he wanted a baby for Christmas. At the time his mother was having some health issues, with the possibility she would never be able to have any more children. Knowing the situation, Marilyn asked what else he would like as an alternative. The grandson was adamant – he was going to ask God for a baby sister!
Later, when our daughter announced her pregnancy, we did the math … the baby was conceived right at the time this small boy of 5 began to pray to God for a baby sister. Not only were his prayers for a baby answered, but months later we discovered that it was also a girl!
"And said unto him, Hearest thou what these say? And Jesus saith unto them, Yea; have ye never read, Out of the mouth of babes and sucklings thou hast perfected praise?" Mt 21:16
Lanny Johnson
Billboard From God: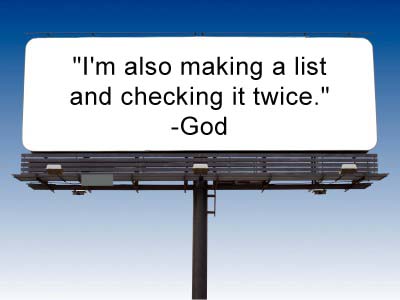 If you would like to see if an AOI seminar is right for you, or you would like to help the work of Alpha Omega Institute, please visit our website events page or our donate page. Keep up to date with what AOI is doing. Thanks for your partnership.