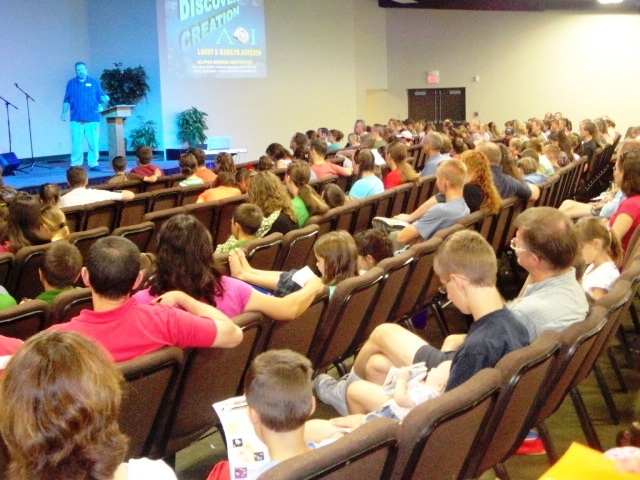 Last week, I was blessed to be able to teach at Renewing the Family Camp sponsored by Reformation Church OPC in Castle Rock, Colorado. This year's event was held at Maranatha Bible Camp near North Platte, Nebraska. Three-hundred and eighty people (half of them children) were in attendance from many mid-west states.
At the end of the evening, when I had finished speaking to a very enthusiastic crowd on the Miracle of Life, I was asked to do an interview for Generations Radio, hosted by Kevin Swanson, pastor of Reformation Church OPC. Kevin was very interested in my testimony of how I turned from an atheistic evolutionist into a Christian Creationist. Take a moment to listen to the interview: An Evolutionist Becomes a Creationist on Generations Radio.
Lanny Johnson
Billboard From God: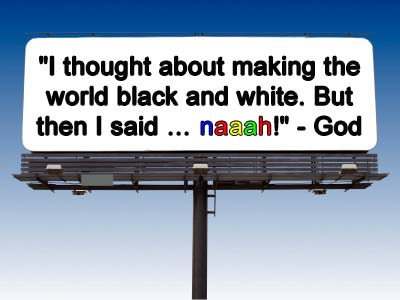 If you would like to see if an AOI seminar is right for you, or you would like to help the work of Alpha Omega Institute, please visit our website events page or our donate page. Keep up to date with what AOI is doing. Thanks for your partnership.