I recently read a newsletter from a missionary couple we know that just began serving in North Africa with HCJB Global Missions. The husband had heard a sermon on Ezekiel 37, where God speaks life into the valley of dry bones. He shared, "Many times in the midst of a schedule so full that I've felt lacking in 'life'.  I have been dependent on God to give me the life I need to face each task with energy and insight. "
How appropriate that Marilyn and I would read this in the midst of our busy schedule.
After 6 weeks of hectic summer ministry, teaching Vacation Bible Schools and Bible Camps, our energy has begun to falter. The last two weeks of extremely hot and humid weather has added to this energy fade.
What an encouragement Ezekiel 37:6 brings to us: "And I will … put breath in you, and ye shall live; and ye shall know that I am the LORD."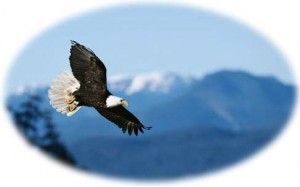 We are thankful that God will never give us more than we can bear. We know that we can count on the Lord to breathe life into us in the midst of our weariness.
As we look ahead, we still have 4 more weeks of Camp ministry, immediately followed by some local ministry once we get home. We are and will continue to look to the Lord for our strength.
"But they that wait upon the LORD shall renew their strength; they shall mount up with wings as eagles; they shall run, and not be weary; and they shall walk, and not faint." (Isa 40:31).
Lanny Johnson
Billboards From God: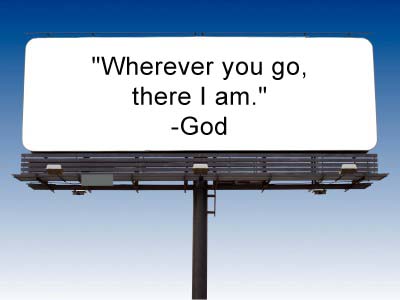 If you would like to see if an AOI seminar is right for you, or you would like to help the work of Alpha Omega Institute, please visit our website events page or our donate page. Keep up to date with what AOI is doing. Thanks for your partnership.