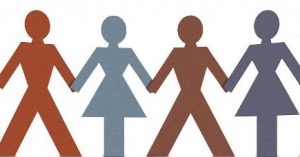 One of the blessings we have experienced in this travelling/speaking ministry has been the many friends we get to see along the way. Some of these are "new" friends that we meet while doing seminars in various places. Others are "old" friends who invite us to do seminars in their area or friends who live along the travel route and are able share a quick visit, a meal, or overnight hospitality. In any case, it is a blessing to share time with these friends, "old" or "new."
After all, creation ministry is more than just sharing information – it's all about relationships – with God and with others. One of our biggest desires is to be used by God to help people grow in their relationship with Him and with others, as they Discover Creation and walk confidently in the truth of His Word. However, in the process, we find that God also uses His people to bless us and help us grow.
Over the years, we have been much encouraged in our faith by the testimonies of others. We have been humbled and blessed by their generosity and challenged by their commitment to the Lord despite sometimes very difficult circumstances. We have also been blessed by the tremendous diversity of people and the exciting, creative ways in which they are loving and serving, both in their home communities and abroad.
It's exciting and encouraging to be part of the Body of Christ – His people, empowered by His Spirit, doing His work on the earth – reaching the lost and extending His love to the uttermost parts of the earth. What a privilege! What a blessing! Are you part of this great adventure? If not, why not start today? Commit your life to the Lord Jesus Christ, make yourself available to Him, and watch what He will do in and through you as you give your life to Him.
 Mary Jo Nutting
If you would like to see if an AOI seminar is right for you, or you would like to help the work of Alpha Omega Institute, please visit our website events page or our donate page. Keep up to date with what AOI is doing. Thanks for your partnership.