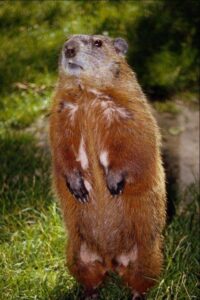 We were traveling in the Colorado Mountains recently with our two grandsons, where we saw a yellow-bellied marmot sitting on its hind legs alongside the roadway. Even though the yellow-bellied marmot normally lives in burrows within rock piles, it is considered a ground squirrel. Some ground squirrels are called woodchucks or land-beavers.
As a child I had learned a tongue twister about woodchucks: "How much wood could a woodchuck chuck, if a wood chuck could chuck wood?" The two boys tried rolling that around on their tongue for awhile, when one of them asked, "How much wood could they chuck, Grandpa?"
Hummm? I didn't really have a good answer, so I challenged them … as a homeschool project, see if they could find an answer to how much wood a woodchuck could chuck if a woodchuck could chuck wood. They were so impressed that I could even say that so quickly, they didn't tease me about not knowing the answer, but accepted the challenge.
A week later, my oldest grandson called me on the phone. "700 pounds, Grandpa!" he exclaimed. "What?" I answered. "That's how much wood a woodchuck could chuck if a woodchuck could chuck wood," he said. I could hear that he had been practicing the tongue twister.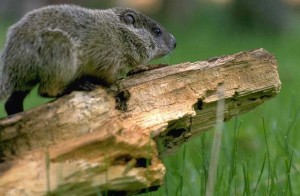 With a little help from his grandmother, he discovered that a wildlife expert in New York State determined that a woodchuck could chuck about 35 cubic feet of dirt while digging a burrow. Using this as a reference, the expert then reasoned that if a woodchuck could chuck wood, the wood would probably weigh about 700 pounds.
Now of course, there are a lot of unknown variables to deal with when coming up with an answer … did the woodchuck actually desire to chuck wood, or did he need to chuck wood, or does he actually have the ability to chuck wood as a woodchuck?
Probably the safest and most reasonable answer is that God made the woodchuck so that it would chuck as much wood as a woodchuck could chuck if a woodchuck could chuck wood.
Lanny Johnson
Billboard From God: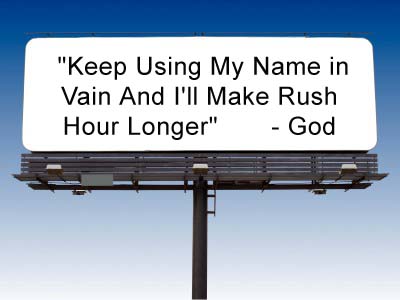 If you would like to see if an AOI seminar is right for you, or you would like to help the work of Alpha Omega Institute, please visit our website events page or our donate page. Keep up to date with what AOI is doing. Thanks for your partnership.