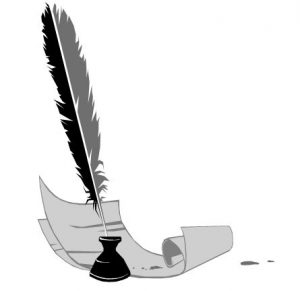 Whereas: God is the Creator and Supreme Ruler of the Universe, Who existed before all things and in Him all things consist (Genesis 1:1; Colossians 1:17); and I was created by His will and for His glory (Revelation 4:11); but,
Whereas: I have inherited a sin nature from my forefather, Adam, (Romans 5; I Corinthians 15), and I myself have sinned and come short of the glory of God (Romans 3:23), I therefore deserve death (Romans 6:23); but,
Whereas: When I was yet a sinner, God loved me so much that He gave His Son, Jesus Christ, to die for me, redeem me, and give me the gift of Eternal Life by His grace (John 3:16; Romans 5:8; Ephesians 2:8,9); and,
Whereas: He has given me His precious Holy Spirit, the Spirit of Truth, to be my Comforter, Teacher, Guide, and Seal of my Redemption (John 14-16);
Therefore, Be It Resolved That: I hereby declare my complete Dependence upon my Creator, and confess my total inability to save myself. I acknowledge my sins and purpose by His grace to turn from them.
I gratefully trust my God for the gift of Eternal Life in His Son, Jesus Christ, Whom I also acknowledge and submit to as Lord. I  yield to the work of His Spirit in my life and commit my life, in time and in eternity, into His loving Hands.
Signed:_________________
Date: __________
Mary Jo Nutting
If you would like to see if an AOI seminar is right for you, or you would like to help the work of Alpha Omega Institute, please visit our website events page or our donate page. Keep up to date with what AOI is doing. Thanks for your partnership.