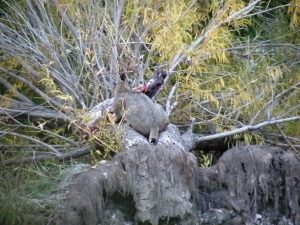 In June of 2010 I shared about how a great wind had blown over a willow tree by the pond, roots exposed to the sky. I didn't have the time to deal with it right then, so we left it until fall to cut it up and remove it. As it turned out, I didn't get around to it in the fall or even the winter. This spring I noticed that it had leaves blooming out of the branches … the tree is still alive.
So instead of chopping the tree up for firewood, I hooked it up to my pickup with a chain and pulled it upright. Then I put two braces on it to help prevent it from blowing over again. Our tree is resurrected! It is alive!
The greatest resurrection of all occurred some 2000 years ago when Jesus was crucified and died upon the cross (made from a tree) to pay for our sins. Three days after His death, He was resurrected! Jesus is alive!
Because of what Christ Jesus did upon the cross, we have a chance to be resurrected from our sins and have eternal life with our Creator, if we believe …
"And as Moses lifted up the serpent in the wilderness, even so must the Son of man be lifted up: That whosoever believeth in him should not perish, but have eternal life. For God so loved the world, that he gave his only begotten Son, that whosoever believeth in him should not perish, but have everlasting life. For God sent not his Son into the world to condemn the world; but that the world through him might be saved." John 3: 14-18
Lanny Johnson
Church Signs of the week: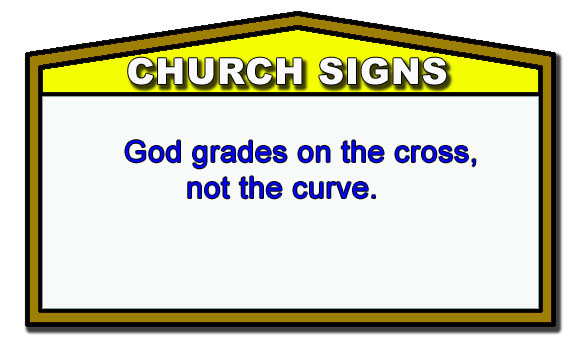 If you would like to see if an AOI seminar is right for you, or you would like to help the work of Alpha Omega Institute, please visit our website events page or our donate page. Keep up to date with what AOI is doing. Thanks for your partnership.